Amanda Laraway is the Practice Manager and leader of our amazing team at Forma Plastic Surgery. Amanda believes in patient care and customer service above all else within the practice. Her career started in managing salons/spas and quickly grew to the medical world. With over 10 years of experience, she is passionate about growing the best medical team she can, to care for our extraordinary patients.
Kayla Muniz is our powerhouse Supervising Medical Assistant. With over 20 years of back office and procedural experience, Kayla assists all three of our doctors with post-operative appointments and in-office procedures. With a passion for both the reconstructive and cosmetic sides of the practice, she carries a wealth of knowledge and is a great resource for our patients.
Kacey Hirsch is our skilled Medical Aesthetician, Phlebotomist, and Certified Laser Technician. Kacey offers an array of medical grade services including DiamondGlow, dermaplaning, chemical peels, PRP, microneedling, and more. Kacey pays close attention to ingredients and chooses to use only the highest quality of medical grade skincare lines to address a variety of skincare concerns. Kacey believes in tailoring every treatment to the individual to optimize results!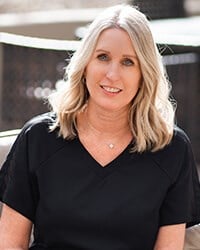 Debbie Thompson is our surgery scheduler. She helps all three of our physicians with her organization and management skills. At Forma Plastic Surgery, Debbie works hard to ensure your surgery scheduling experience is a positive one. Working with both the patients and doctors, Debbie coordinates with everyone for a smooth, seamless process.
Melissa Abreu is our experienced referral coordinator. She helps our team by taking all new incoming physician referrals for reconstructive surgeries. Dedicated to providing a helpful and positive experience, she helps ensure you get scheduled with our physicians in a timely manner.
Carly Hall is our caring lead medical billing specialist. Running the whole department herself, Carly is the medical coding queen, and she will fight to get your reconstructive procedures covered by your insurance.
Related Posts